What Is a Wastewater Treatability Study and How Does It Work?
When our customers come to us for separation/purification solutions, many times we need to begin the process with a treatability study. Treatability studies can be performed on all kinds of streams, but for this article, we'll focus on wastewater in particular.
So, what is a wastewater treatability study and how does it work, exactly?
What is a treatability study?
A wastewater treatability study is a study or test that tells us how the wastewater might be treated. If the study is done correctly, it will clearly identify the problem you're seeing in your wastewater stream, helping ensure the proper treatment solutions are considered.
For wastewater, the treatability study should also factor in local discharge regulations and whether you release your waste to a local municipality or to the environment. For example, a plant that discharges to the local municipal sewer would need to meet guidelines outlined by that municipal facility to avoid violating permits for discharging into the sewer. Other facilities will have federal and state permits for discharging to a nearby waterway (called a watershed), and that would be to a local river, stream, lake, etc.
Therefore, when you're looking for someone to complete your treatability study, make sure they understand what discharge regulations your plant is required to meet as they will be able to better understand the chemistry of the wastewater stream you should be aiming for.
[Download our free wastewater treatment system e-book.]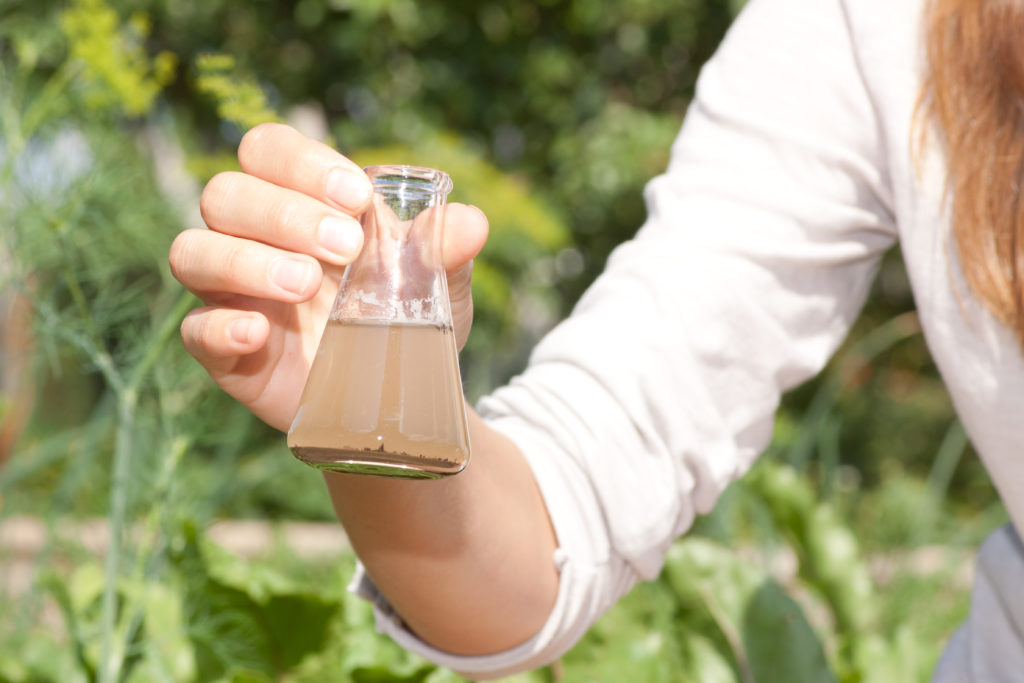 How does a treatability study work?
Once your plant communicates what you think the problem is to the company you hire to perform the test, they will conduct a study to determine how to pretreat whatever your concerns are while also testing for other problematic contaminants.
Let's just say, for example, that a plant processes metals—maybe a metal plating facility like a chrome or zinc plater—and all of the sudden, residual metals are present in the wastewater, which are prohibited to be discharged in just about any receiving watershed or municipality. The company performing the study would start by taking a sample of the wastewater, aiming to identify what they think the problem is through analytical means (called a characterization study). They would then continue the study by taking it through a stepwise process to narrow down the most effective solution(s).
How long does it takes to get results?
Depending on the scope and nature of the treatability study, it could take anywhere from a few weeks to approximately 90 days to come up with accurate results. For example, if a plant experiences a remedial event, such as a spill or contamination in their wastewater, and they need someone on-site immediately, the company performing the test will usually mobilize and set up in a laboratory on the premise. Other, more normal cases will have the samples sent out to a lab for analysis, which can add a bit more time.
Even if you are sending out the samples to an off-site lab, a treatability study for something straightforward could take about two weeks. The timeline would likely be a few days in the laboratory, a few days interpreting the data, and a week or two for the analytical reports to come in.
In a more complicated situation, such as having to treat organics and other complex materials, you should allow for up to 90 days. This would be a more extreme situation, but it does happen.
Local and EPA regulations
The company performing your study will usually deal with the engineer at your plant that is operating the problematic process. They will also interface with the environmental expert at your facility because they are closely involved with the regulatory aspects. Is it an air pollution violation? A wastewater violation? The company will need to gear their work toward meeting or superseding the environmental regulations set for your plant.
The company that performs your treatability study might also be well acquainted with the recommended Environmental Protection Agency's (EPA) testing recommendations and guidelines as they offer a thorough, stepwise approach for identifying contaminants and determining the success of the treatment. The EPA also has its own set of laws and regulations, so make sure you're also aware of the compliance guidelines outlined for your industry.
Alternative treatment methods
Once the treatability study is complete and the problem is identified, sometimes a plant will opt to test different solutions by initially using some conventional technologies to remove the contaminants from the solution.
Once they establish that they can removed the contaminants successfully, they will then scale-up the scope of the technology to sufficiently handle the full process. Sometimes this is done by renting or purchasing a piece of equipment, and other times this involves modifying and working within the plant's existing system.
Be sure that the company you go to for equipment doesn't just sell that one piece of equipment and keep in mind that there is usually more than one treatment available for your problem. A reputable company will perform the treatability study and recommend different solutions based on the most efficient technology recommendations for your plant and not base their advice on the one or two solutions they have on the shelf.
If you have any questions about whether or not you might need a treatability study, feel free to reach out to us to see whether or not we're a good fit for you. We have a contact form on our website here where you can set up a call with one of our experienced engineers. For more information about what a treatability study might cost, refer to our other blog article "How Much Does a Water/Wastewater Treatability Study Cost for Your Plant?"
Some other articles about wastewater treatability studies you might be interested in include: