Since its 1998 founding, SAMCO Technologies has provided custom water, wastewater, process separation, and filtration solutions to a diverse range of industries. Our individualized, project-based approach continues to define our niche in modern industry, motivating us to deliver comprehensive, efficient solutions to meet our customers' unique needs.
At SAMCO, we anticipate the needs of industry, and respond with forward-thinking solutions. Our focus on industrial applications began in 1987 with the founding of Northeast equipment supplier and systems servicer CS Kimeric. Acquired from a Western New York soft water provider with over 30 years in the business, CS Kimeric was established to provide specialized service for industrial applications. Over the course of the next decade, it became clear that industrial clients would benefit from working with a partner capable of delivering comprehensive, concept-to-completion solutions. In 1998, founder and CEO Richard Posa established SAMCO as an integrated provider of design, fabrication, startup, and maintenance services.
Today, SAMCO serves the process water needs of clients across the nation and globe from its headquarters in Buffalo, New York. Leveraging the collective skills of experienced chemical, civil, environmental, electrical, mechanical and process engineers, chemists, and skilled tradesmen, SAMCO blends a culture of teamwork, commitment and passion to help solve your unique industrial water treatment needs.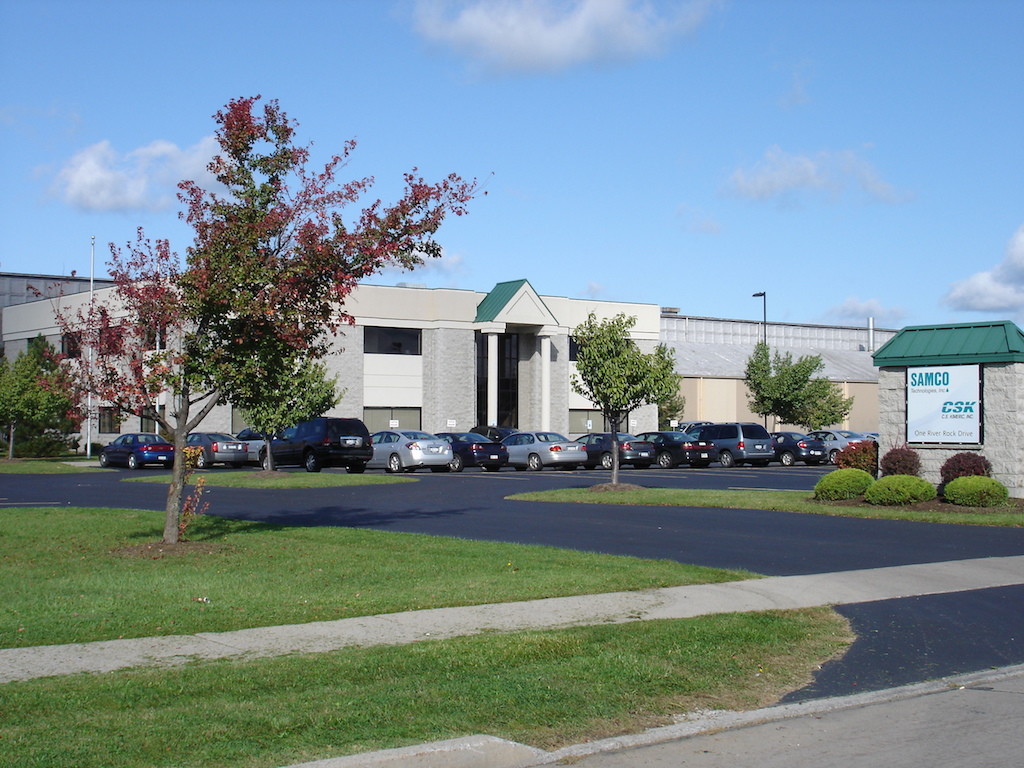 Mission
To design, manufacture, and service custom integrated water, wastewater, and process purification and separation equipment systems in a manner that exceeds our customers' expectations.
Vision
To bring technology solutions to industry to create a better quality of life.
Values
At SAMCO, our people make the difference. Our shared values define us as a team, and bring our vision within reach. We are committed to:
Safety and environmental responsibility:
We strive to create a healthy, safe, and environmentally-compliant workplace because we know that a better quality of life starts with us.
Speed:
We drive efficiency throughout the value chain because we prize our customers' success as much as our own.
Performance:
We deliver the best solutions because we take pride in matching our skills, ingenuity, and experience to meet customer objectives.
Satisfaction:
We strive to exceed expectations because we value our reputation as a trusted, loyal partner.
Execution:
We complete projects accurately, quickly, and effectively because we take pride in our discipline and performance.
Teamwork:
We believe in each other and act as one.