Wastewater Treatability Studies vs. Pilot Studies: What Is the Difference?
When industrial facilities require wastewater treatment, there are often steps preceding treatment to ensure the technologies recommended are the best fit for the facility's particular issue. Since industrial wastewater treatment presents innumerable combinations of challenges and possible solutions, water treatment companies often suggest conducting treatability studies and/or pilot studies prior to building custom industrial wastewater treatment systems.
If you're new to the process, you might be wondering, "What is the difference between treatability studies and pilot studies, and how would this affect an industrial facility?"
In the article below, we examine the key similarities and differences and what they might mean for your plant, including instances where these studies sometimes intersect: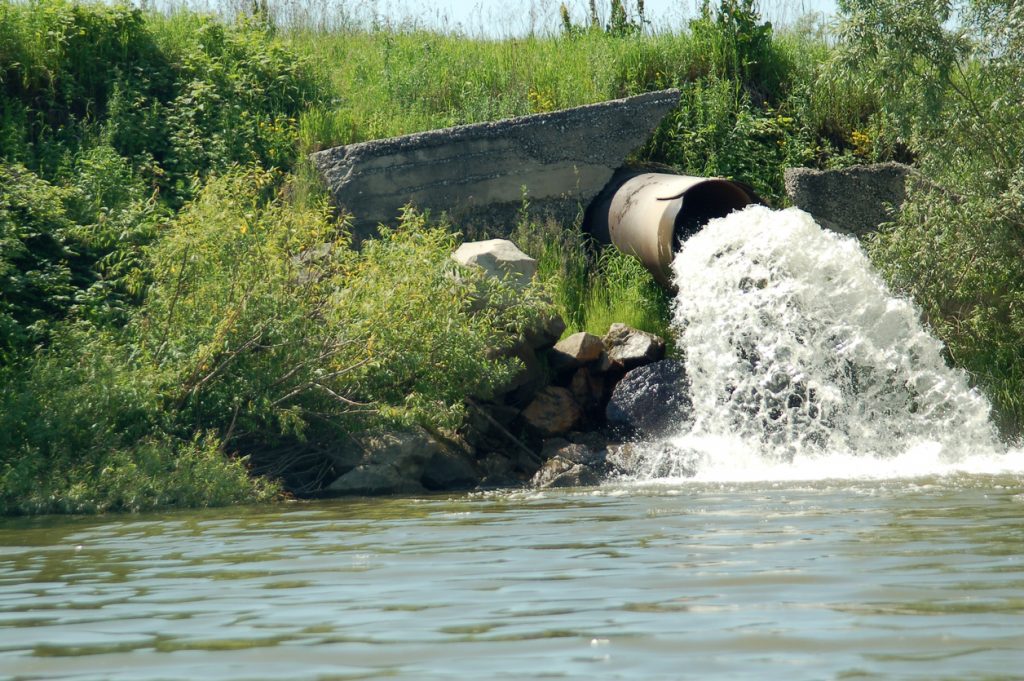 What is a treatability study?
Treatability studies help determine how wastewater might be properly managed, ensuring effective treatments are considered and/or implemented. These studies are especially useful for pinpointing exactly which contaminants need to be removed in addition to helping narrow down the ideal technological solutions.
When industrial companies experience wastewater treatment and discharge issues, treatability studies are one of the first steps toward finding a solution. By starting with a treatability study, an industrial facility will often save valuable time and resources by:
eliminating treatment technology guesswork
ensuring proper solutions are implemented
complying with local effluent regulations
Depending on the configuration of the water treatment company the facility is working with, these services will either be conducted in-house or outsourced to an environmental service laboratory or company that offers environmental services.
Pilot studies are scaled-down versions of full wastewater treatment processes that are conducted on-site. They are structured to simulate processes developed during the treatability studies, which are, in most cases, previously conducted in the laboratory. They are temporary systems typically built with manual or semi-automated controls that run for a prescribed period of time before the full-scale system is proposed.
Pilot plants are typically constructed with equipment comprising off-the-shelf components or may consist of state‑of‑the‑art components and can be used to:
quickly correct wastewater treatment problems in the event of an effluent contamination emergency or remedial event
ensure the technologies designated as a result of the treatability study are effective
help determine the most efficient arrangement of technologies used in the design of the recommended full-scale system
Once the pilot study is successful, a proposal is offered to the facility to design, fabricate, install, and commission the unit.
How do treatability and pilot studies compare and/or overlap?
When treatability studies are performed in the laboratory, they are completed under ideal laboratory conditions typically using small batch reactions, usually using glassware and other inert instruments. Because the treatability study deals with small samples and analyzed one at a time, when the results are transferred to a continuous system in a pilot study, the operating conditions can change considerably.
The pilot study, then, works through those differences before the full-scale system is designed and fabricated, constantly narrowing down to the most efficient set of technologies for the wastewater treatment system.
Treatability studies and pilot studies are often run sequentially because going from static testing to dynamic testing can create different levels of complexity.
Let's take pH for an example. If a chemist is trying to control pH in a treatability and/or pilot study, he or she will typically add an acid or base. For treatability studies, monitoring pH levels in the laboratory is a straightforward process; filling a beaker with wastewater and adding chemicals to it one at a time, using simple instrumentation (such as a pH probe) to monitor the change and inform the chemist as to how much acid or base needs to be added, which can be accomplished simply with an eyedropper. When pH adjustments are made on-site in a pilot study, the acid/base addition is being added on a continuous basis, where the pH is monitored by a controller where the data is fed to a pump controlling the amount of acid/base added to the solution.
So, as you can see, treatability studies and pilot studies vary in complexity, but they are processes that can be used together to help support the design and manufacturing of an efficient industrial wastewater treatment system. Used together, they can help save a facility an immense amount of time and cost trying to figure out the best technologies needed for effective wastewater treatment.
Keep in mind that when a wastewater treatment issue is similar to one that has been solved before, thorough treatability and pilot testing might not be needed—at least to some degree—but it is always best to check with your wastewater treatment specialist. They should be able to help guide you to the best testing and solution possible.
There is no better way of ensuring that a system can meet your facility's needs than to test treatability in a laboratory and support those results with a pilot study. With over 40 years' experience, SAMCO can help analyze representative samples of your process stream and evaluate the best available technology for your custom solution with on-site wastewater sampling, testing, and analysis. SAMCO can also assist your facility in meeting State/National Pollutant Discharge Elimination System (SPDES & NPDES) and Industrial User/Significant Industrial User (IU & SIU) permits.
If you have any questions about whether you might need a treatability study and/or pilot study to treat your wastewater, feel free to reach out to us to see whether we're a good fit for you. We have a contact form on our website here where you can set up a call with one of our experienced chemists and engineers.
Some other articles about wastewater treatability studies you might be interested in include: