Best Companies for Extracting Lithium from Geothermal Brine and Other Produced Water Streams
Methods for extracting and processing lithium can depend heavily upon the source, as lithium exists in different concentrations and states alongside other valuable metals and minerals, which will vary depending on where the lithium is found. If you are considering the various options for removing and concentrating lithium at your facility, you'll likely want to know, what are the "best companies for systems that extract lithium from geothermal brine and other produced water streams"?
At SAMCO, part of our commitment to service is ensuring that our prospective customers are aware of all available options when searching for lithium treatment solutions to meet their unique needs. While we're confident that our own lithium separation and purification solutions are among the best in the industry, we've also compiled a list of the top system equipment and supply companies to help you better understand the market and focus your search.
Read on to learn more about these providers and what they have to offer:
Who they are
GEA is an engineering company that provides process technology for a range of industries. This international corporation focuses on process solutions for the food and beverage industry, mainly, but they also provide a selection of crystallizers and evaporators that can support ZLD and lithium-processing facilities across the board.
What they offer
When it comes to producing lithium hydroxide from either brine concentrates or spodumene, GEA's evaporation and crystallization technologies include a process called "flash drying" to enhance moisture removal. They also provide membrane filtration and precipitation technologies to aid separation measures.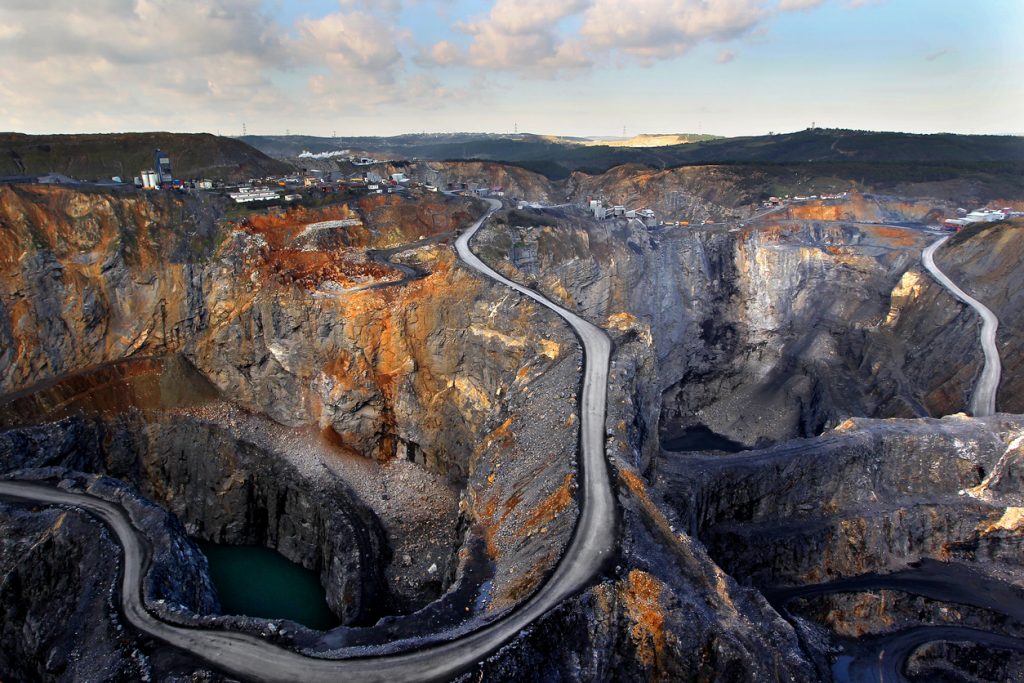 Who they are
Hatch is an international company that helps facilities develop and engineer everything from sustainable business practices and urban/smart city solutions to mining and water treatment innovations. The company has expertise in industries such as metals/minerals, energy, and infrastructure, and also prides itself in hiring and working with people from the local communities they engage with.
What they offer
The company helped develop a bicarbonation process for purifying lithium carbonate, and they provide a full scope of lithium mining and processing services, including process development, commissioning, plant design, and consultation.
Who they are
Lenntech is an international water treatment solutions provider based in the Netherlands. The company was founded in 1993 and specializes in both standard and custom water treatment system design and delivery. Lenntech serves clients across various industries, including automotive, food and beverage, petrochemical, refinery, pharmaceutical, and others.
What they offer
Among several membrane filtration and evaporation technologies that can help with purifying and concentrating lithium, Lenntech has also patented a process for recovering lithium with thermal ion exchange. During this process, controlled swings in temperature are used to release specific ions, so the lithium ions can be discarded separately than other, less desirable ions and at different points.
Who they are
Dow is a large multinational chemical corporation that is headquartered in the US. The company engages in the research and development, manufacture, and sale of innovative chemical and polymer technologies. One of Dow's several business units, the Water and Process Solutions division, focuses on development and marketing of chemical and IX resin products that are used extensively for process and wastewater treatment. Dow's products are used widely across chemical, oil and gas, semiconductor, utility, mining and metals, and industrial water industries, among others.
What they offer
Dow's AMBERLITE™ IRN9687 ion exchange resin mixes microporous, nuclear-grade strong acid cation with a strong base anion exchange resins, which is especially effective for purifying lithium. It is also useful for purifying boron and for nuclear power applications, since the resin has minimal ionic/nonionic contamination properties.
Veolia Water Technologies
Who they are
Based out of the suburbs of Paris, France, Veolia Water Technologies is foremost a worldwide water treatment equipment, service, and maintenance company. With a range of solutions in water purification and sustainable water recovery, Veolia offers technological solutions for industrial and science and research companies.
What they offer
Among other filtration and separation technologies, such as reverse osmosis, Veolia features a sodium sulfate crystallization circuit ideal for enhancing the production of lithium carbonate while also producing a byproduct of sodium sulfate. The process includes evaporation and two stages of crystallization, and their lithium-extraction and purification methods can be applied to brine and even rocks.
SAMCO Technologies has over 40 years' experience in identifying appropriate brine and water treatment solutions to help lower costs and waste volumes while increasing lithium production yields. For more information or to get in touch, contact us here to set up a consultation with an engineer or request a quote. We can walk you through the steps for developing the proper solution and realistic cost for your lithium purification and separation needs.
To learn more about SAMCO's innovative technologies that we commonly apply for lithium production facilities, visit our page on brine and lithium recovery, softening, and purification.
To learn more about lithium recovery, read these other blog articles that might interest you: