Winery Utilizes SAMCO's Complex Wastewater Treatment System Design to Meet Stringent Discharge Quality Regulations
When a leading grape crushing plant and winery in New York was challenged to meet stringent wastewater limitations and reduce costly sewer discharge fees, the company consulted SAMCO for an innovative wastewater treatment plant (WWTP) design to treat highly complex discharge streams and reduce waste.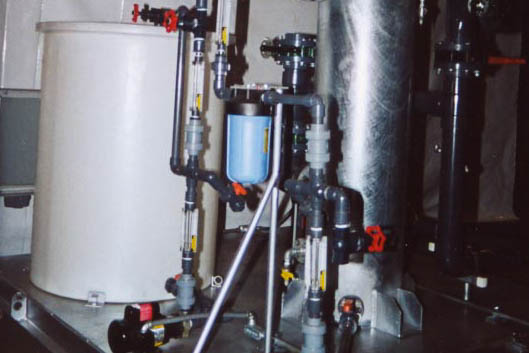 Design top-of-the-line wastewater treatment system to greatly reduce wastewater volume and pollutant concentration despite highly complex contaminants and variable flow.
The client worked with SAMCO to develop an effective solution that comprised a detailed plant survey with waste minimization, on-site pilot, treatability, and P2 studies; concept development; project estimation; and process design/ project engineering.
Highly complex contaminants and varied flow rates
Stringent discharge limitations
Plant expansion with added wastewater volume
High sewer discharge cost
Faced with inflexible municipal discharge regulations and high sewage discharge fees, SAMCO developed a WWTP design that implemented biological treatment, suspended solids flocculation, clarification, and sludge handling/ dewatering to reduce the client's discharge volume by 30%, pollutant (P2) concentration by 50%, and efficiently bring it into regulatory compliance. Designed to normalize high influent biological oxygen demand (BOD) levels, SAMCO's on- site treatment design eliminated the client's reliance on publicly owned treatment works (POTWs), greatly improving ROI. SAMCO also designed the solution with programmable logic controllers (PLC) and a panel-view operator interface to automate monitoring of flow, temperature, pressure, and resistivity.
Project design concept included:
Influent pumps
Equalization tanks
Chemical feeds
Biological packed tower system
Sludge handling/recycling
Clarifier system
Filter press
Platform/stairs
PLC Controls