Sulfuric Acid Plant Supports Plant Expansion With SAMCO Ultra-High Purity Reverse Osmosis System and Ion Exchange Polishing
A sulfuric acid plant in the Northeast required ultra-high purity water to feed its new product line in an effort to expand production, and they turned to SAMCO for an effective solution.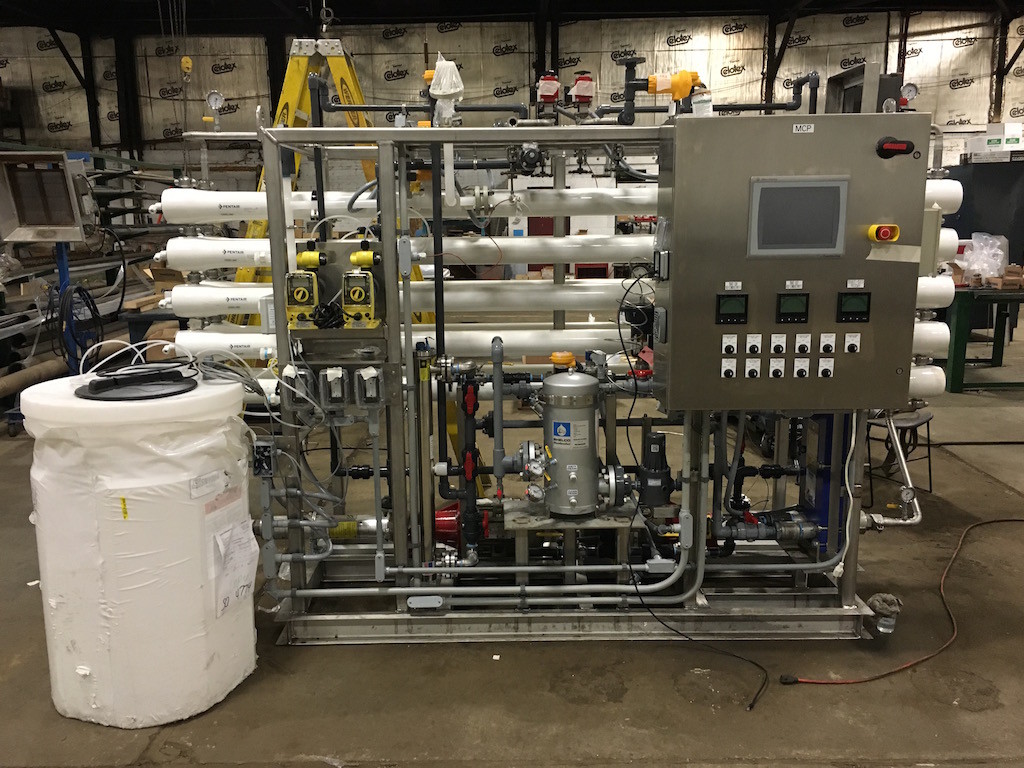 Demineralize and purify plant supply water to extremely pure levels for use in production.
18+ megaohm-cm
Extremely low ppt concentration of metals
SAMCO delivered a detailed process, mechanical and electrical design and engineering, controls integration, system fabrication, installation, commissioning, startup, and training
Ultra-high purity water per stringent requirements in the semiconductor industry
Sub micron particle removal
SAMCO worked with the client to devise a multifaceted solution designed to achieve the desired ultra-high purity water needed for plant expansion and production for a new product line at a sulfuric acid plant in the Northeast. Utilizing different forms of filtration, a double pass brackish water reverse osmosis system, UV sterilizer, and ion exchange technology for polishing, SAMCO helped the client treat their production feedwater per the necessary requirements, with extremely low total dissolved solids (TDS) and minimal parts per trillion (PPT) of metals. To compensate for limited operator availability, SAMCO installed programmable logic controllers (PLC) to automate flow, temperature, pressure, and resistivity monitoring.
Project deliverables and equipment included:
Multimedia, carbon, and cartridge filters
Ultrafiltration
High pressure pumps
Double pass brackish RO system
UV sterilizer
Chemical storage and metering equipment
Portable exchange DI polishing
TOC destruct system
High-purity piping
PLC Controls