Pharmaceutical Company Upgrades their Ultrapure System for Higher-Quality Water and Increased Efficiency
At a leading pharmaceutical company in Pennsylvania, the client upgraded their ultrapure water (UPW) system with SAMCO's state- of-the-art technology designed to decontaminate water within pharmaceutical industry water purity guidelines.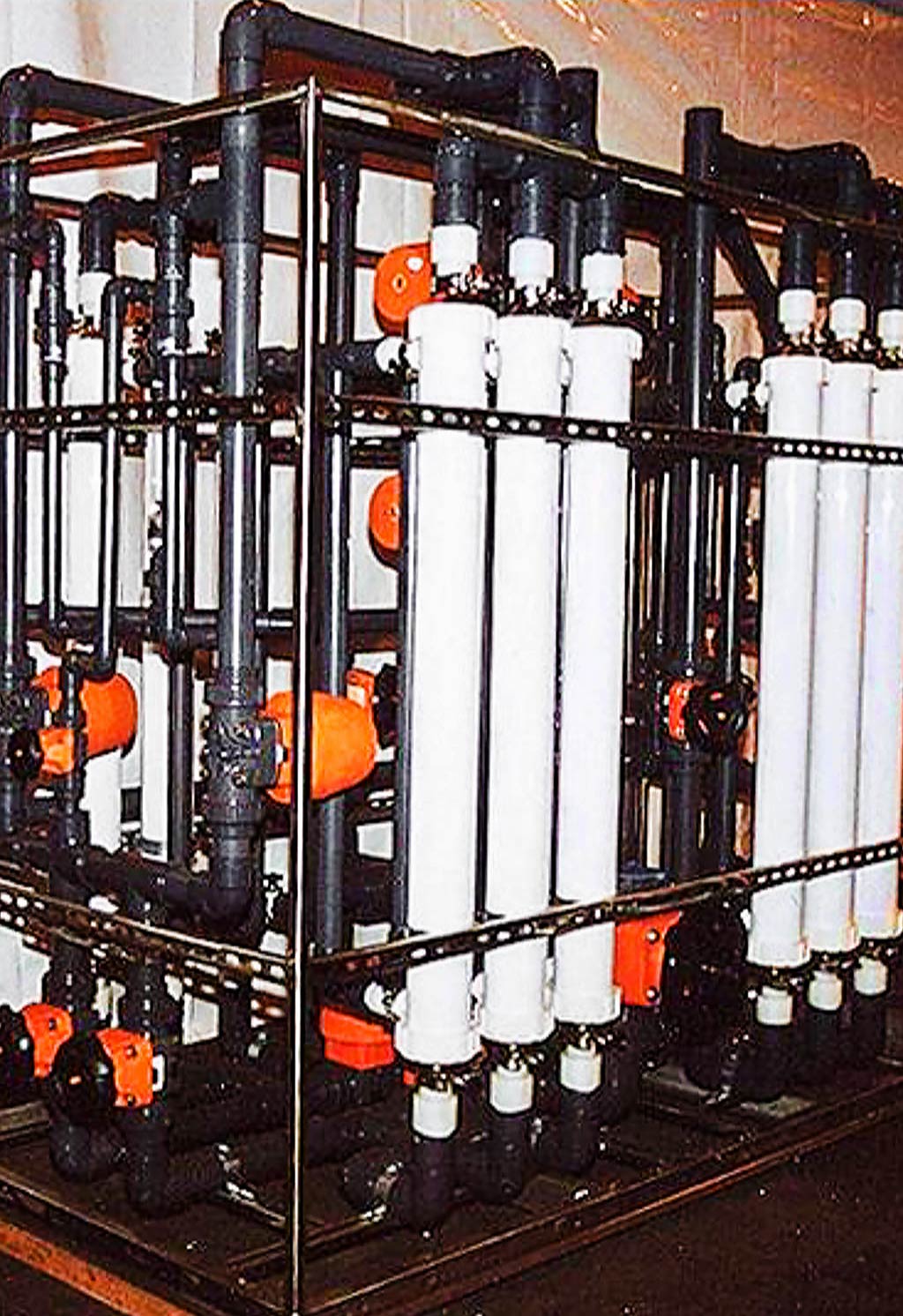 Satisfy stringent pharmaceutical water purity standards and increase efficiency with improvements to existing water treatment system.
SAMCO worked with the client to quickly deliver an effective solution that comprised detailed design, controls integration, system fabrication, single-source field installation, PLC controls, commission, startup, and ongoing maintenance and system support.
High colloidal solid and silt density index (SDI) levels fouling membranes
Poor design on existing UPW system
Single-source field installation/piping
Limited space constraints
Minimal operator availability
To purify the client's water per the pharmaceutical industry's high-quality water standards, the client upgraded their UPW system to utilize SAMCO's ultrafiltration (UF) system, removing colloidal solids and improving the feed's SDI prior to ultrapure membrane filtration, preventing membrane fouling. SAMCO proposed an ozone generator with stainless steel orbital welding in the polishing loop to control bacteria counts and fabricated a prepackaged system for a smaller footprint and fast-track, turnkey project delivery, which included twelve hollow fiber membranes with partial operational capabilities, an auto fast-forward flush feature that enables easy cleaning of membranes, and modular add- on capability for future needs. To compensate for limited operator availability, SAMCO provided programmable logic controllers (PLC) that automate the monitoring of flow, temperature, pressure, and resistivity.
Project deliverables and equipment included:
State-of-the-art UPW membrane system
UF membranes with housings
Ozone generator
Recirculation pump
PLC controls and control valves