Petroleum Drum Cleaning and Recycling Facility Optimizes Oil Recovery with SAMCO Treatment Solution
When a leading petroleum drum cleaning and recycling facility in South Carolina needed to optimize oil recovery from its wastewater streams, SAMCO delivered a wastewater treatment system (WWTS) designed to support up to 70% recovery, yielding a rapid return on investment.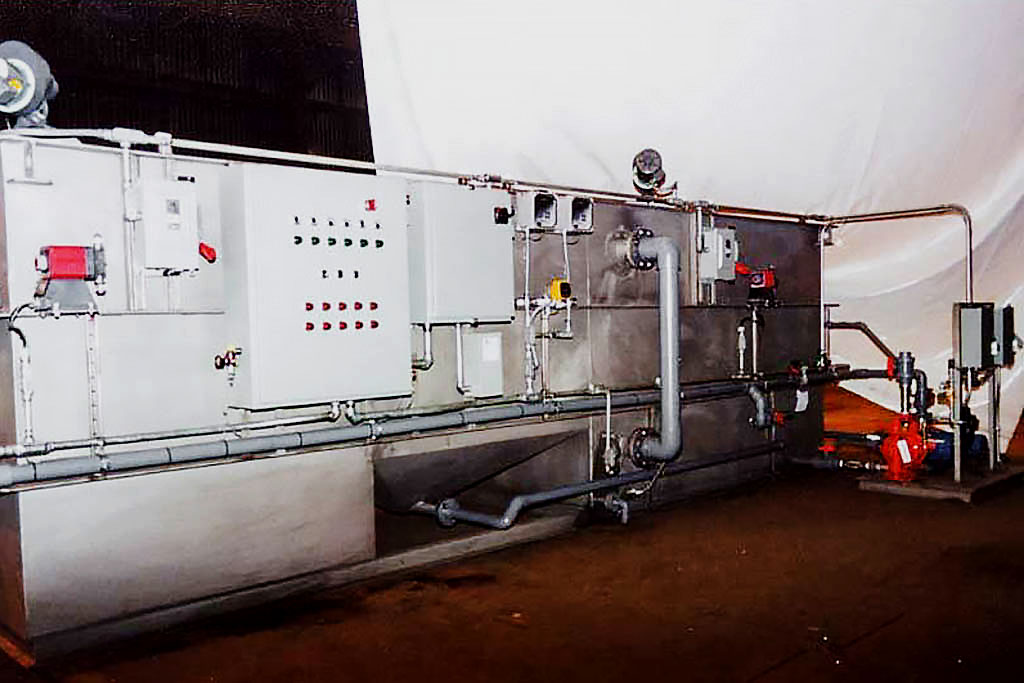 Treat wastewater streams from petroleum oil drum cleaning operations to meet stringent discharge limits and recover valuable waste oil for resale.
SAMCO delivered a turnkey WWTS to suit the client's environment, beginning with a pilot treatability study, and comprising detailed engineering, system fabrication, controls integration, and startup support.
Stringent discharge testing limits for biochemical oxygen demand (BOD) and chemical oxygen demand (COD)
Exceptional durability for extended equipment life
Limited operator availability
SAMCO engineered a turnkey 50 GPM WWTS for integration into a new petroleum oil drum recycling line at the client facility. Designed to optimize recovery of oil from wastewater streams, the WWTS included a pre-rinse washer station with oil-water separation (OWS) technology for efficient segregation of waste streams prior to treatment and discharge. In achieving recycle/reuse rates of up to 70%, and reducing chemical feeds, the solution yielded rapid, single-year payback. To ensure lasting durability, the OWS and washer stations featured corrosion- resistant SAE 304 stainless steel construction. The modular WWTS design also allowed for expansion loads and future growth, and was outfitted with programmable logic controls (PLC) to minimize on- site operation and maintenance demands while providing process monitoring capabilities.
WWTS components included:
SAE 304 stainless steel OWS, pre-rinse, and drum washer stations
Equalization, de-emulsification and pH neutralization reactor
Oil handling and collection tank
Oil transfer, high pressure, and influent pumps
Chemical feeds
PLC controls