Leading Aerospace Manufacturer Utilizes Groundwater Treatment Plant to Meet NYSDEC/US EPA Regulations
When a leading chemicals and aerospace manufacturing company in New York State was challenged to meet stringent wastewater discharge guidelines, SAMCO helped the client succeed by delivering a modular groundwater treatment solution that cut project costs by 30% and delivery time by 50%.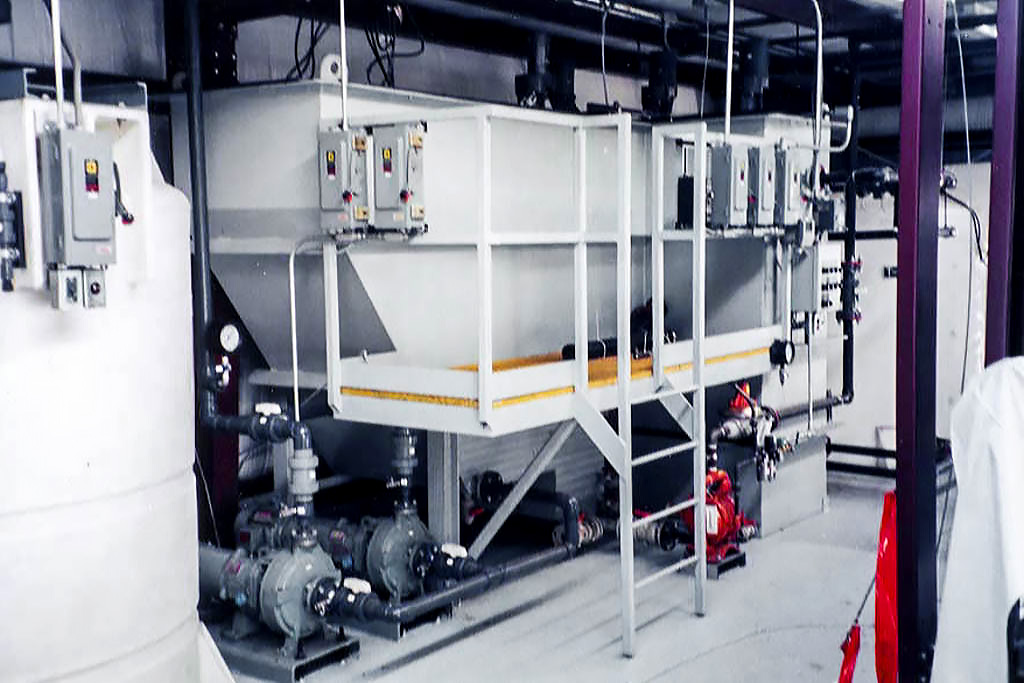 Bring discharge streams into compliance with NYSDEC and US EPA guidelines by removing complex and variable contaminants, including:
Oil and grease
Heavy metals
Volatile and semi-volatile organic compounds (VOCs/SVOCs)
Client time and budget constraints demanded a comprehensive turnkey solution, comprising concept design and engineering, system fabrication, field installation, and startup support for a groundwater treatment plant.
Stringent discharge specifications
Limited budget
Tight compliance deadline
SAMCO delivered a scalable groundwater treatment plant to help with the client's complex contaminant removal needs. The modular system was engineered with standard components, allowing for project completion in half the time, and at 30% below cost. With a capacity of 20 GPM, the plant handles variable groundwater treatment needs, including oil and grease removal, heavy metals precipitation, activated carbon absorption, clarification and filtration to suit NYSDEC and US EPA specifications. Additionally, the skid-mounted, enclosed solution automated operational demands by integrating PLC and SCADA systems to manage plant function and prepare automated regulatory reports based on process monitoring data.
Project deliverables and equipment included:
Oil-water separator
Reaction and equalization tanks
Inclined plate clarifier
Multimedia and activated carbon filters
Sludge handling/filter press
PLC/remote telemetry controls