Common EPC project challenges and how to prevent them
Engineering, procurement and construction (EPC) projects can drastically simplify and streamline complex construction projects—especially for the owner. Even while the EPC contractor bears more of the risk, owners still want to see their project completed on time, and on budget. Here, we'll take a looking at some key risks and mitigation strategies for major construction projects so you can choose the right EPC contractor, and move forward with confidence.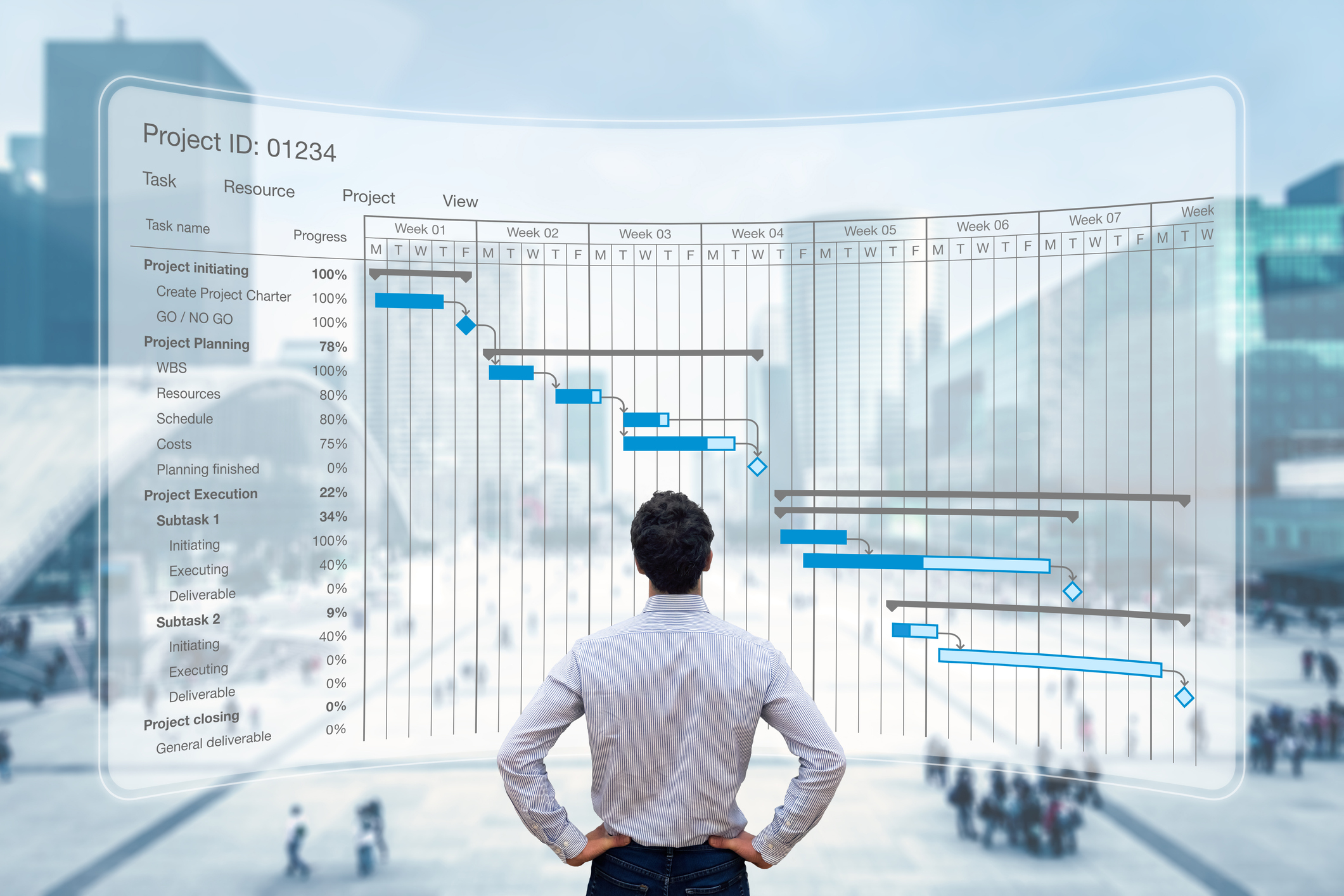 Why it's a risk
In an EPC project, the owner will contract with a single firm, which can be an EPC firm, or other type of vendor who offers EPC project services. The owner relies on the contractor to provide specialized expertise, labor, and machinery, which they may achieve by subcontracting out portions of the project. In fact, projects are often executed by a complicated web of contractors and subcontractors, and can entail many stakeholders, such as project managers, engineers, construction teams, logistics providers, and suppliers, among others. What's more, different stakeholders may be located in different geographic areas or time zones. This can make it a real challenge to ensure that everyone is kept informed of progress, task assignments, and any changes as work on the project proceeds. When communication breakdowns happen, teams may complete work based on incorrect specifications, resulting in the need for costly rework and/or scheduling delays. 
Mitigation strategies
Successful projects require excellent communication at all phases to ensure that stakeholders are aware of assigned tasks, and are informed of issues or changes as they arise. Ultimately, the simpler the communication pathways are in a project, the less likely it will be for things to fall through the cracks. For this reason, owners should look for contractors who offer a broad set of services, allowing them to minimize reliance on subcontractors, and thereby simplify stakeholder management. At SAMCO, having integrated teams under one roof provides greater opportunity for collaborative design, and the ability to anticipate issues that could otherwise cause problems later.
Why it's a risk
EPCs develop project budgets based on a number of carefully considered factors, but unanticipated increases in material costs, changes to project scope, and poor estimation can all cause a project to run into the red. In fact, in a recent study, researchers found that about a quarter of the construction projects they looked at resulted in losses when company overhead was taken into account. When significant enough, cost overruns can cause failure of the project, and can even bankrupt the contractor.
Mitigation strategies
One of the key ways to keep costs under control is to create detailed budgets and use them to monitor costs throughout the project. That's sometimes easier said than done, since the accuracy of a budget depends upon the estimator's ability to anticipate and plan for variables that can throw off the budget months or even years into the engagement. Still, estimators should include design plans and specification documents to explain and justify costs. Thoroughness indicates a level of industry knowledge that is likely to result in greater accuracy when estimating the true cost of a job.
With a comprehensive staff of front-end process specialists, engineers, and fabrication teams, SAMCO's costing team is able to easily draw on a wealth of subject matter expertise when preparing project budgets and estimates, as well as supporting documents like engineering designs, complete deliverable packages, functional descriptions, and integrated designs of process, civil layout, piping, electrical, and detailed skids. Due to this internal culture of cross-team collaboration, SAMCO is able to deliver exceptional accuracy in cost estimation at each project phase, from project development, to budget approvals, to final bidding and construction. 
Why it's a risk
Project schedules are important because they set expectations for completion of deliverables so that each stakeholder fulfill their role within the allotted time. Even with careful planning, project schedules can be derailed by problems such as changes to the project scope or design, lost shipments, weather events, labor shortages, or regulatory changes. Regardless of the cause, schedule delays can have significant consequences, such as jeopardizing customer satisfaction and triggering cost overruns. 
Mitigation strategies
Owners should carefully vet their contractors and ensure that they have a good performance record and that they use proven project management methodologies to keep projects on schedule. For example, SAMCO uses a critical path method (CPM), which entails identifying the longest chain of tasks in the project, and forming the project timeline around this critical path to ensure a realistic amount of time is allotted for each task. Once the project moves into its execution phases, SAMCO leverages cross-purpose teams to provide detailed startup services, commissioning, and final warranties, so the owner enjoys a single-point continuous uninterrupted schedule of deliverables.
Why it's a risk
Even with the best planning, there are bound to be some hiccups in a large and complex project. When issues arise, stakeholders who do not take responsibility for their role in the problem can delay the resolution, ultimately costing more time and effort to get the project back on track. 
Mitigation strategies
Establishing good quality control policies at the start of a project is essential to ensuring that performance meets expectations. EPC contractors should work with the owner to define specific standards of quality, as well as procedures for assessing quality and resolving issues.
Working with a contractor who directly provides as many services as possible can also be helpful. In short, by relying less on subcontractors, there is less opportunity for finger pointing over missed deadlines and quality control issues. SAMCO offers a range of turnkey services, for example, including an integrated fabrication and engineering team that completes final Factory Acceptance Testing (FAT) and delivery to the field in a scheduled approach, ensuring that quality control activities are built into the project from the start, so they don't cause delays later.
Additionally, quality control issues can be prevented by good design at the outset of the project. SAMCO achieves this by using a project-centered delivery approach, which entails using proven technologies as building blocks for full systems. As a result, SAMCO can easily customize component technologies and entire systems around the end-user's unique specifications. This is in contrast to other water treatment vendors, who tend to be product-focused and specialize in off-the-shelf systems with limited options for customization. These solutions often take the form of multiple existing products that are then integrated together to form a complete solution, which can result in less-than-optimal performance.
At SAMCO, we recognize that every project has its unique challenges and objectives. For that reason, our approach keeps your specifications front-and-center throughout the entire design and build process. SAMCO is able to optimize factors like system size, performance, efficiency, maintenance and longevity to fit the unique priorities of each and every project.
We invite you to contact us to get in touch with an engineer so that we can learn about your needs and help you to evaluate solutions to meet your water treatment goals.  SAMCO provides a comprehensive range of design and delivery services, both direct to the client, and in collaboration with major EPC firms. Our service offerings include: 
You can also click on over to our blog to learn more about process purification and separation systems, wastewater treatment systems, industrial water conservation strategies, and more.