Best Industrial Water Treatment System Companies for Removing Silica
It's important to know which industrial water treatment companies are ideal for removing silica since silica removal can be a challenge for a number of reasons—ranging from common applications, such as preventing scale in boilers, cooling towers, or other equipment, to more specialized applications, such as treating water for painting, coating, and car wash applications to ensure a flawless finish. Today's market consists of a wide array of silica removal technologies and vendors to meet these varied needs, and navigating them all can be a real challenge.  
If you're currently exploring silica removal options for your industrial facility, an important question to consider is what are the "best industrial water treatment system companies for removing silica?"
At SAMCO, we are committed to ensuring that our prospective customers are informed of all available options when searching for silica removal technologies to meet their unique needs. While we're confident that our own silica reduction and removal systems are among the best in the industry, we've also compiled a list of the top silica removal companies to help you better understand the market and focus your search. 
Read on to learn who these providers are and what they have to offer.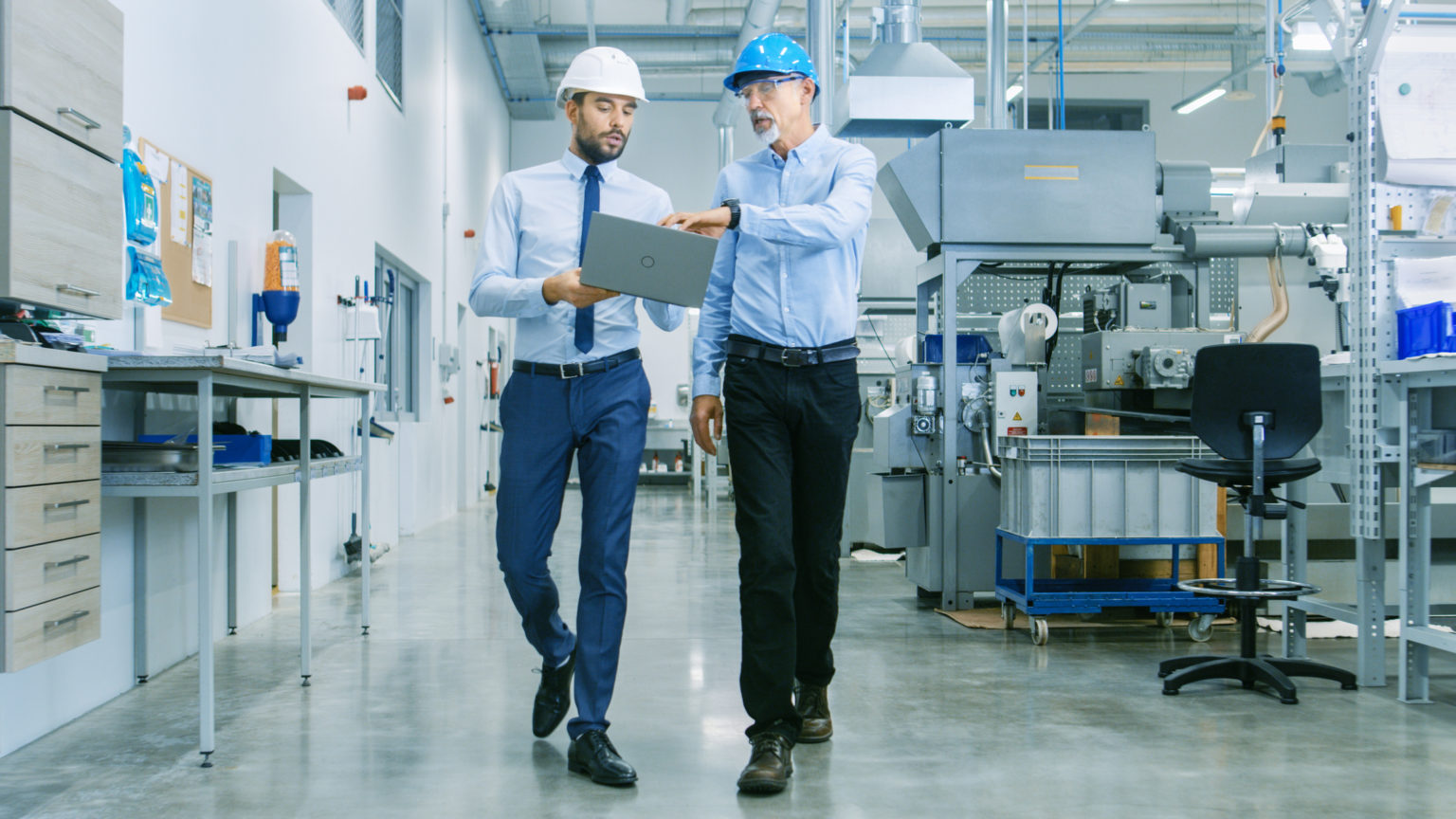 Who they are
Aquatech is a US-based industrial water purification technology company that specializes in desalination, water recycling and reuse, and zero liquid discharge (ZLD) for an assortment of industries worldwide. Founded in 1981, Aquatech has decades of experience in the design and sale of water treatment systems, and is a good source for spare parts supplies, technical audits, and equipment leasing. 
What they offer
As you search companies for removing silica, know that Aquatech offers an assortment of technologies commonly used in silica removal, including everything from ion exchange to membrane filtration, and is able to cover a variety of industrial water treatment needs. The company's high-efficiency reverse osmosis (HERO™) technology is suitable for silica removal in streams with high concentrations and wastewater applications. This technology is often used in combination with evaporation technologies for ZLD applications. 
Who they are
Headquartered in the US, Dow is a large multinational chemical corporation that focuses on scientific and technological innovation to solve business and production needs across a wide variety of industrial markets. Dow's Water and Process Solutions division focuses on development of chemical and resin products for use in water purification and separation. Dow primarily deals directly with water treatment system engineers and servicers to supply parts, chemicals, and resins for new and existing equipment.
What they offer
Dow offers a large catalog of IX resins for applications in water softening, pharmaceuticals, mining, and more. They come in a variety of chemical compositions, polymer structures, and particle sizes and can be used for removal or reduction of just about any element on the periodic table, including silica. Among these are Dow's AmberSep™ and AmberLite™ product lines, which offer strong base anion (SBA) resins specialized for selective removal of silica. 
Who they are 
Based in the US, Evoqua is a provider of water and wastewater treatment products and services to municipal and industrial clients worldwide.  Evoqua specializes in water treatment systems and modular units to help companies meet water quality needs and environmental compliance regulations while increasing overall water usage efficiency.
What they offer
Evoqua's solutions span various applications, including treatment of industrial process water, boiler feed water, rinse water, brine streams and wastewater. The company provides media and membrane filtration, physical and chemical water treatment, and carries anion and mixed bed resins for use in a variety of silica removal applications. Marketed under the IONPURE® brand name, Evoqua also offers a continuous electrodeionization (CEDI) technology that is specialized for removal of dissolved silica content from RO reject streams.
Who they are 
LANXESS is a multinational specialty chemical company headquartered in Germany. Just one of multiple business units, the Liquid Purification Technologies division of LANXESS produces consumable materials for IX, RO, and adsorption systems. LANXESS products used for water treatment applications worldwide, particularly within the energy, food and beverage, chemical and petrochemical, electronics, and mining and metals industries.
What they offer
LANXESS develops and markets its own IX resins under the Lewatit® brand name. The Lewatit® line consists of over 160 resin products, including several anion resin products that offer low silica leakage. Additionally, LANXESS' Lewabrane® line of RO membranes includes products that offer high silica rejection rates.
Who they are 
Lenntech is a Netherlands-based international water treatment and purification company that was founded in 1993. The company designs and manufactures custom water treatment systems and turnkey facilities with an emphasis on water and wastewater reuse. Lenntech serves a wide variety of facilities and institutions worldwide, including clients in the municipal, tourism, agriculture, food and beverage, power generation, and research industries, among others. 
What they offer
Lenntech offers a variety of industrial water treatment systems and equipment, including filtration, RO, IX, and EDI, among other technologies. The company specializes in process water treatment, and offers built-to-spec silica removal solutions for boiler feed water and cooling tower water.
Who they are 
Nalco was formed in 1928 by the merger of two Chicago-based companies whose original focus was on the sale of sodium aluminate for treatment of water used by steam locomotives, municipal power generation, and industrial boilers. Over the years, the company's scope of products and services has evolved to respond to changing market needs, and today Nalco provides a variety of water treatment solutions in the power, oil and gas, and food and beverage industries, among others.
What they offer
Nalco offers various physical/chemical water treatment technologies appropriate for silica removal, as well as heavy metals removal, foam control, dewatering, and water reuse, among other applications. The company also provides RO systems specialized for silica removal to support pretreatment, raw water treatment, and boiler water treatment. 
Who they are 
Formed through a series of acquisitions and diversifications, newterra's roots stretch back to 1863. Today, the company is based in Ontario, Canada, and maintains locations throughout the US, South America and Europe.  Newterra specializes in modular industrial water treatment solutions, with a special focus on the military, mining, oil and gas, energy, and land development industries.
What they offer
Newterra's products and services include the design and sale of water and wastewater treatment systems. The company's systems draw offer a diverse range of technologies commonly used for silica removal, including chemical treatment, membrane filtration, RO, IX, EDI, with an emphasis on modular construction.
Who they are 
SUEZ Water Technologies was formed in 2017 with the company's acquisition of GE Water and Process Technologies, which had been a well-known subdivision of General Electric and GE Power. SUEZ engages in research and development of advanced technologies for water and wastewater treatment, both for industrial as well as small-scale and residential applications. The company is based in France but manufactures and markets a range of treatment equipment from its 20 regional offices located worldwide.
What they offer
SUEZ specializes in modular, skid-mounted water treatment systems, and offers a wide variety of technologies appropriate for silica reduction and removal. These include physical-chemical technologies for silica precipitation, membrane filtration and RO systems, and IX cartridge and column systems. 
Who they are 
Based in France, Veolia Water Technologies is a water treatment equipment provider for a global client base consisting primarily of industrial, science, and research facilities. Veolia provides equipment, service, and maintenance for a variety of water treatment technologies, and specializes in water purification and sustainable water recovery. 
What they offer
Veolia offers a range of technologies appropriate for silica removal, including reverse osmosis, IX, and membrane filtration, among others. Additionally, Veolia's SilicaSorption™ technology is a specialized chemical treatment process for produced water that offers silica removal with reduced chemical consumption comparative to other anti-scalant solutions. 
Who they are 
WesTech Engineering is a water treatment equipment engineering and manufacturing company established in 1973 and based in Utah.  Specializing in systems for the industrial, mineral, municipal water, and municipal wastewater industries, WesTech designs and builds integrated small- and large-scale systems for a variety of water treatment applications. 
What they offer
Westech has provided physical/chemical separation technologies for decades, as well as membrane filtration systems that meet various silica removal needs, including oil sands water treatment, wastewater treatment, cooling tower and boiler feed pretreatment, treatment for reuse, and other applications.  
SAMCO has over 40 years' experience in identifying appropriate silica removal technologies to help our clients improve system efficiency and lower operational costs. For more information or to get in touch, contact us here to set up a consultation with an engineer or request a quote. We can walk you through the steps for developing the proper solution and realistic cost for your particular silica removal needs, or your larger needs for raw water treatment, boiler feed water treatment, cooling tower water treatment, or demineralization and ultrapure water treatment.
If you want to learn more about silica removal, these other articles might be of interest to you: