Five of the Best Cooling Tower Water Treatment Equipment Supply and Technology Companies
Here at SAMCO technologies, our custom-engineered, cutting-edge solutions for your cooling tower water treatment needs have been developed by helping our customers solve some of the most complex purity and separation issues globally for over 40 years. Because of our skilled engineers and overall expertise in cooling tower water treatment, we are confident that our solutions are some of the best in the industry.
However, we also realize we might not be the best fit for everyone, and we feel that it's important for our customers to be informed about all the options out there in order to make the best decisions possible when it comes to treating cooling tower water for their plant and process.
For this reason, and based on our knowledge in the industry, we've assembled what we believe are "Five Top-Rated Cooling Tower Water Treatment Equipment Supply and Technology Companies" below and outline who they are and what they can offer for your cooling tower water treatment solutions:
In 1928, Nalco was formed with the merger of two Chicago-based companies selling sodium aluminate to treat water for steam locomotives, municipalities, and boiler feed water for industrial plants. Adapting their approach and technologies over the years to respond to changing market needs, Nalco now provides water treatment solutions in the power, oil and gas, and food and beverage industries, among others.
Nalco offers a 3D TRASAR cooling tower water treatment program utilizes an automated, real-time monitoring system to help keep track of your cooling tower. The technology helps control and monitor corrosion, scaling, and biological fouling before they become an issue in the cooling tower by recognizing and flagging any changing conditions. In addition to the monitoring system, they also offer other treatment technologies and solutions for cooling tower water, including a full line of chemical treatment and equipment supplies through various partners.
2. GE Water and Process Technologies
A subdivision of General Electric and GE Power, GE Water and Process Technologies utilizes a comprehensive set of advanced technologies to solve water scarcity, quality, and productivity challenges. They also solve water-related issues for the environment and energy and serve both industrial and municipal companies.
GE offers several treatment option for your cooling tower water, including chemicals to help manage deposition and corrosion, and biocides to minimize microorganisms and microbiological growth. Like Nalco, they also offer a monitoring system to automate your cooling tower data and offer a range of diagnostic troubleshooting services and a full line of equipment
3. Evoqua Water Technologies
A global water treatment company that serves municipal in and industrial companies, they aim to use their treatment systems to provide quality water solutions for their customers, help them meet regulatory and environmental compliance, and increase water usage efficiency.
For cooling tower water treatment, Evoqua has assorted equipment and membrane technology services that assist with blowdown recovery.
[Download our free cooling tower water treatment e-book.]
Founded in 1847, Siemens is a global engineering company based in Germany, with headquarters in Munich and Berlin. Some of their industries include energy, healthcare, and infrastructure.
As part of their mechanical services program, Siemens offers non-chemical options for treating cooling tower water. According to a 2015 press release, the company now uses an advanced "Silver Bullet" oxidation process, using hydroxyl and oxygen-free radicals to kill bacteria that might otherwise collect in a cooling tower. Any oxygen atoms that remain after the oxidation process break down any build-up of calcium within the tower, helping decrease chances for scaling.
IDE Technologies was founded in the early 1960s with thermal desalination solutions as their main focus. Since then, they've developed water treatment technologies that serve a range of industries, including municipal, energy, and hotels/resorts.
IDE Technology offers modular systems for brine treatment/disposal, and they also help companies utilize technology to reduce waste volume and promote zero liquid discharge. Their solutions are customizable and include clarification, filtration, and crystallization, among others.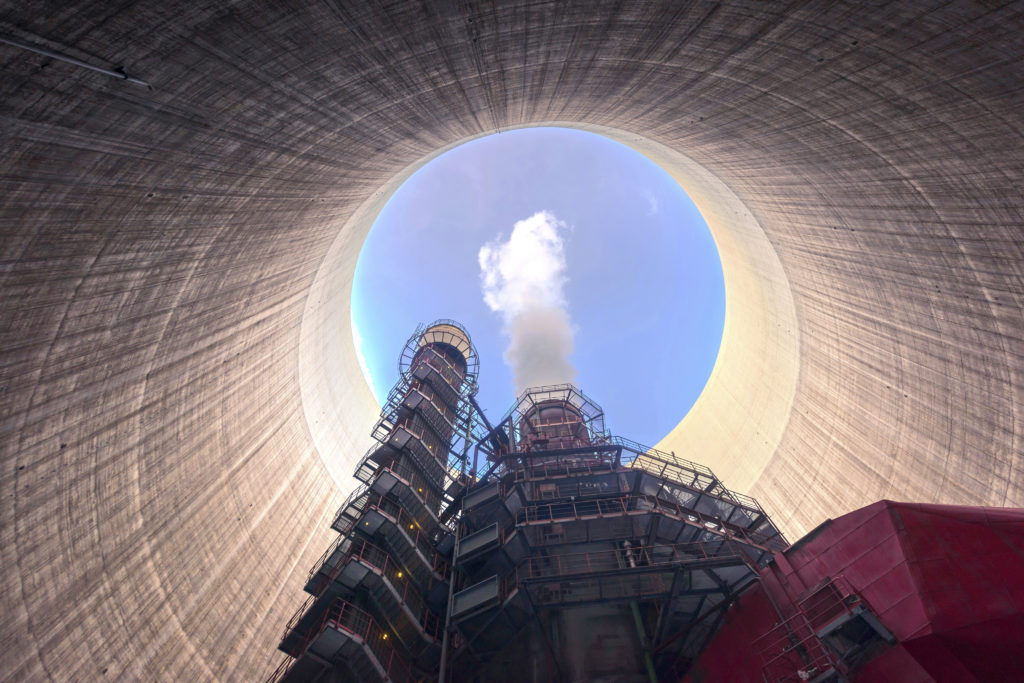 Now that you know the cooling tower water treatment company options
Now that you know five of the top companies in cooling tower water treatment, doing your research about the products and services out there for your plant should be a little less tedious.
To learn more about SAMCO's cutting-edge cooling tower water treatment technologies and services, visit our cooling tower water treatment page here or contact us to speak with an engineer about your water treatment needs.
SAMCO provides a wide variety of superior cooling tower water treatment technologies, as well, including a host of filtration and zero liquid discharge capabilities. See below for some of the services we offer:
Some other articles about cooling tower water treatment you might be interested in include: