What Are the Best Companies for Zero Liquid Discharge Equipment and Technology?
With an increasing push for environmental protection, many industrial facilities and effluent regulators are making decisions that lessen their impact on the environment and human health. Changes and implementations are constantly being discussed and met both nationally and internationally to change the way industrial facilities discharge waste, and it is important to know which companies are the most reliable for your zero liquid discharge equipment and technology needs. 
Zero liquid discharge (ZLD) is a process that limits liquid waste at the end of your industrial process to—as the term suggests—zero. With tighter restrictions on discharge, it's being used more and more, and it can be especially useful in places where water is scarce or the waterways are protected, limiting the fines your facility can accumulate should you violate any local effluent regulations.
A more recent example of how ZLD is being recommended for tightening effluent regulations is the new mandates passed by the U.S. Environmental Protection Agency for steam electric power plants. These new rules for limiting harmful pollutants point to ZLD as the primary solution for treating fly ash transport water, bottom ash transport water, and flue gas mercury control system wastewater.
It can be challenging to find a ZLD system for your facility that is both environmentally friendly and cost effective, especially when effluent regulations continue to toughen, thereby limiting your discharge treatment options.
If your facility is looking to become a ZLD plant, you might be wondering what the best companies are for zero liquid discharge equipment and technology that can assist you with a new or updated ZLD water treatment system.
While our custom-engineered industrial ZLD treatment solutions are some of the best in the industry, we realize we might not be the best fit for everyone and believe it's important for our potential customers to be aware of the available options when searching for these solutions. For this reason, we outline which zero liquid discharge equipment and technology companies are the best choices for your facility, including a bit about who they are and what they have to offer: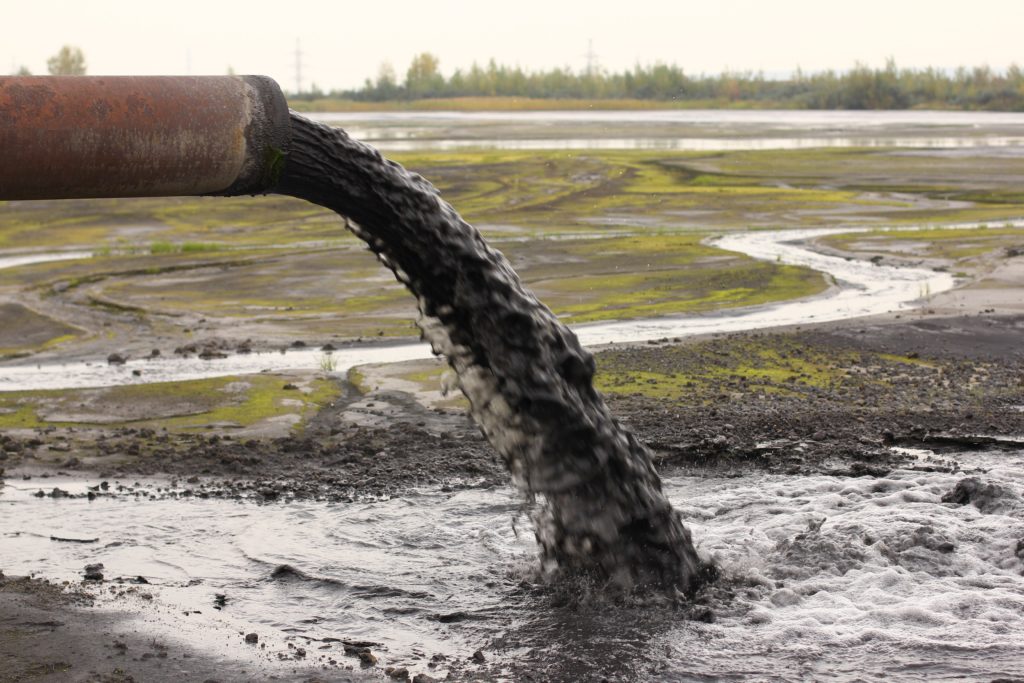 GE Water and Process Technologies
Who they are
A subdivision of General Electric and GE Power, GE Water and Process Technologies utilizes a comprehensive set of advanced technologies to solve water scarcity, quality, and productivity challenges. They also solve water-related issues for the environment and energy and serve both industrial and municipal companies.
What they offer
GE Water has a series of thermal and nonthermal ZLD technologies, including a range of evaporators and crystallizers. Their evaporators are able to handle steam assisted gravity drainage (SAGD) produced water in addition to once-through steam generator (OTSG) blowdown.
Who they are
Aquatech is a water purification technology company that focuses on desalination, water recycle/reuse, and zero liquid discharge for an assortment of industries worldwide. With 35 years in business, the company is also a good source for spare parts supplies, technical audits, and leased water treatment systems.
What they offer
Aquatech offers technologies and equipment to help with both crystallization and evaporation. They also provide clarification, membranes, thermal evaporation, and filtration technologies often used in wastewater treatment.
Veolia Water Technologies
Who they are
Based out of the suburbs of Paris, France, Veolia Water Technologies is foremost a worldwide water treatment equipment, service, and maintenance company. With a range of solutions in water purification and sustainable water recovery, Veolia offers technological solutions for industrial and science and research companies.
What they offer
For ZLD facilities, Veolia offers HPD® Evaporation and Crystallization technology that can help a facility recover valuable byproducts, concentrate dilute streams, and save water. Their HPD® Evaporation and Crystallization system capacities range from around 10 gallons per minute (GPM) to over 1,500. They also have technology that can help concentrate brine and recover dissolved salts.
Mitsubishi Hitachi Power Systems, Ltd.
Who they are
Formed by joining Mitsubishi Heavy Industries and Hitachi, Mitsubishi Hitachi Power Systems, Ltd., integrates thermal power generation systems and other associated businesses, including environmental technology. They are based in Japan and serve customers globally, focusing on the support of increasing energy needs while protecting the environment.
What they offer
MHPS has developed several wastewater treatment technologies, such as a simple wastewater evaporation system that sprays effluent directly to the flue for evaporation and a wastewater and concentration solidification system, in which effluent is externally evaporated and dried before undergoing stabilization treatment.  
Who they are
GEA is an engineering company that provides process technology for a range of industries. This international corporation focuses on process solutions for the food and beverage industry, mainly, but they also provide a selection of crystallizers and evaporators that can support ZLD facilities across the board.
What they offer
Their crystallizers range from freeze concentration to forced circulation, among others. Their evaporators include hot water heated evaporation facilities, mechanical vapor recompressing systems, and they offer lab testing for both crystallization and evaporation.
Now that you know the industrial zero liquid discharge equipment and technology company options
Now that you know 5 of the top companies in industrial ZLD wastewater treatment, researching the available products and services for your plant should be a little less time consuming.
To learn more about SAMCO's cutting-edge industrial wastewater treatment and ZLD technologies and services, visit our industrial wastewater treatment page here or contact us to speak with an engineer about your water treatment needs. We also have some other articles you might be interested in, including How Much Will a Zero Liquid Discharge System Cost Your Facility? and What Are the New Steam Electric Power Generating Effluent Guidelines and What Do They Mean for Your Plant?
SAMCO provides a wide variety of industrial wastewater treatment technologies, as well, including a host of filtration and resin services. See below for some of the services we offer:
You might also be interested in reading more about wastewater treatment and ZLD in the following blog articles: