What Are the Best Companies for Cleaning Fouled Membranes?
When it comes to membrane filtration and fouling—specifically for microfiltration (MF), ultrafiltration (UF), reverse osmosis (RO), and nanofiltration (NF)—diagnosing system performance issues can be complicated. Even the slightest change to operating procedures, stream composition, pH, temperature, etc., can alter the corrective measures needed to keep membranes working properly. But it's also important to stay ahead of fouling because when it does happen, production levels decrease, energy consumption increases, and damaged equipment often needs replacing, which can all add unnecessary expenses to your facility's bottom line.
In short, it's always best to ensure membranes are properly cared for, staving off fouling in the first place and guaranteeing optimal membrane performance and longer lifespans.
At SAMCO, part of our commitment to service is ensuring that our prospective customers are aware of all available options when searching for membrane cleaning methods to meet their unique needs. While we're confident that our own membrane cleaning solutions are among the best in the industry, we've also compiled a list of the top membrane cleaning service companies to help you better understand the market and focus your search.
Read on to learn more about these providers and what they have to offer: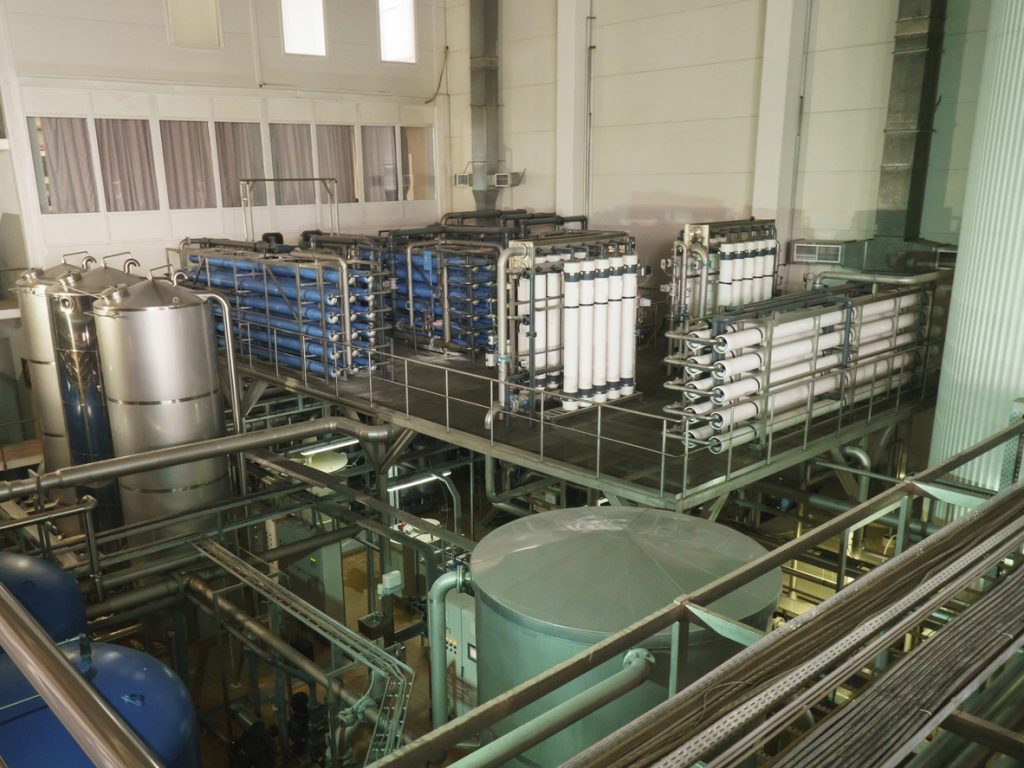 Evoqua Water Technologies
Who they are
Evoqua is a US-based provider of water and wastewater treatment products and services. The company builds and services plants and modular units for clients across the world. Evoqua's solutions leverage media and membrane filtration, physical and chemical water treatment, and IX separation, among other technologies, and span various applications, including process water treatment, plant optimization, and wastewater treatment to meet regulatory and environmental compliance needs.
What they offer
Evoqua offers membrane cleaning services both on- and off-site. They use both high and low pH solutions to address a variety of fouling scenarios, and they can also recommend fouling prevention routines based on the membrane manufacturer's standards.
Who they are
Established in 1983 in Ontario, Canada, Applied Membranes, Inc., now operates out of Vista, California, and serves a range of industries. The company focuses largely on reverse osmosis and has worked on a range of projects from boiler feed water and recycling to chemical manufacturing and pharmaceuticals. Some of their products include membranes, pressure vessels, cleaning chemicals, and pumps.
What they offer
In addition to standard clean-in-place technology and acid/alkaline chemicals, Applied Membranes also carries cartridges that preserve the membranes while they're being stored (to prevent biological growth) and a selection of antiscalants. The company can work with your facility to ensure the proper dosing is used, and can recommend both corrective- and preventive-oriented guidance.
Who they are
Nalco was established in 1928 by the merger of two Chicago-based companies who had made their name selling sodium aluminate for treatment of water used to power steam locomotives, municipalities, and boiler feed water for industrial plants. Over the years, Nalco has evolved to offer new water treatment solutions for the power generation, oil and gas, chemical processing, manufacturing, food and beverage, and mining and metals industries, among others. While Nalco was acquired in 2011, the company retained its name and currently functions as a subsidiary of Ecolab.
What they offer
When it comes to membrane cleaning services, Nalco offers on-site testing and monitoring to ensure the correct cleaning procedures are recommended. They also clean membranes off-site and offer various scaling and fouling control programs, including biocides and antiscalants.
Who they are
Lenntech is an international water treatment solutions provider based in the Netherlands. The company was founded in 1993 and specializes in both standard and custom water treatment system design and delivery. Lenntech serves clients across various industries, including automotive, food and beverage, petrochemical, refinery, pharmaceutical, and others.
What they offer
Lenntech can help your facility remove unwanted biofilm from your membranes and can also provide chemical cleaning agents. The company also provides pretreatment options for keeping membranes performing optimally and reducing scaling and fouling.
SUEZ Water Technologies & Solutions
Who they are
In 2017, SUEZ Water Technologies acquired GE Water and Process Technologies, which had been a well-known subdivision of General Electric and GE Power. SUEZ engages in research and development of advanced technologies for water and wastewater treatment, both for industrial as well as small-scale and residential applications. The company is based in France but manufactures and markets a range of treatment equipment from its 20 regional offices located worldwide.
What they offer
Suez has a range of pretreatment solutions and can make cleaning recommendations for your facility's membrane cleaning regiment. They also carry several antiscalants, biocontrol products, and cleaners.
Who they are
Located in Wisconsin, Marlo, Incorporated, was founded in 1973 by Fred and Mike Glines to provide water softening treatment for domestic application. Early on, the company also produced residential equipment for overseas markets, adding an industrial and commercial department in 1976. Now, they serve both domestic and industrial water treatment needs, including several Fortune 500 companies in the power, chemical, textile, and municipal industries, among others.
What they offer
Marlo offers various filtration technologies that solve a variety of applications. Some of their RO/NF filtration systems can be used to treat drinking water, and their membranes are reliable and generally cost-effective. For membrane cleaning, their main offering is a variety of clean-in-place systems designed to clean and prevent inorganic mineral scale and organic fouling. They also perform sanitation cycles that help keep membranes functioning at maximum capacity.
Who they are
Established in 1999, Avista Technologies is a water treatment technology company that provides process support and chemical cleaning agents for a range of water treatment technologies and membranes. They help industrial companies understand why fouling is happening and offer suggested cleaning regimens and other solutions to keep your process flowing.
What they offer
Avista has a broad range of chemical cleaners, antiscalants, scavengers, etc., and they also offer lab services such as membrane autopsies, off-site cleaning, and water testing. Also keep in mind that SAMCO partners with Avista, carrying their cleaning agents, some of which are "green," and helping extend their membrane autopsy and offsite cleaning services.
SAMCO has over 40 years' experience custom-designing and manufacturing membrane filtration systems and cleaning solution for a range of industries and applications, so please feel free to reach out to us with your questions.
For more information or to get in touch, contact us here to set up a consultation with an engineer or request a quote. We can walk you through the steps for developing the proper solution and realistic cost for your MF, UF, NF, or RO treatment system/cleaning needs.
Here are some other blog articles about membrane fouling that you might be interested in reading, as well: